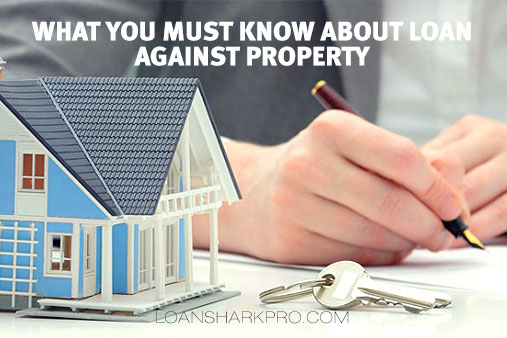 "Easy Finance" is just a term. In reality, to get the finance is not easy. But, it becomes relatively easy when we want to obtain it against our property. To acquire a mortgage loan against property is a viable option if we need the huge sum of money and we cannot arrange it through other ways. In such a case, it is sound enough to deploy our own resources.
It becomes difficult to get Loan against property in Mumbai as there are many banks and other lending institutions here. And also, with the ever-increasing rates of property in Mumbai, it becomes difficult to reach at a market value, with which both the lender and the receiver agree.
As an aware customer, you must have knowledge of the following information regarding mortgage loan against property:
Facts regarding mortgage loan against property:
It is a secured loan as it is provided against your property.
The property can be residential or commercial.
The property can be self-occupied or rented.
The eligible amount of loan is determined by the lender and is mostly 50-70% of the market value of your property.
The market value of the property is assessed by the lending bank or financial institution.
Benefits:
The interest rates are moderate; therefore EMI amounts are also not very high.
You can get loans even upto Rs. 10 crores, depending on the assessed value of your property.
Loan tenure can be as long as 15 years.
The amount of the loan procured can be used for varied purposes such as marriage, higher education, business, and medical treatments, as per the discretion of the receiver.
You can use the property, even while it is secured against the loan.
Eligibility Criteria:
Your eligibility for receiving the loan is determined by the value of your property and your monthly income. Your past records regarding repayment of loans and interest are also considered.
Documents required:
Identification documents
Documents regarding income of proof
Documents regarding property ownership
Income tax returns and property tax documents
Disadvantage:
The only disadvantage is that if you are not able to pay back the loan amount in stipulated time, it can risk your property as the lending party can take the possession of the same. However, most of the lenders don't take this step immediately, they give some extra time and find out alternate ways, but if no other option is left, then you might lose your property.
Remember this:
Along with regular interest charges, there are charges such as processing fees, registration charges, valuation charges, legal charges, etc.
Ask from your lender that what the charges for late payment of EMI are.
Ask from the lender, if there are any charges for early repayment of the loan amount.
Learn about other terms and conditions of the lending institution.
Barriers:
The procedure for obtaining a loan against property is tough and involves many formalities.
Also, at times, we end up getting less than the eligible amount as the market value of the property is not assessed by us, but by the lenders.
Thus, we have to look for various options and select the most beneficial one. However, as everyone is not an expert at everything, you can take help of mortgage loan consultants in Mumbai.
Author: Armaan Rawal