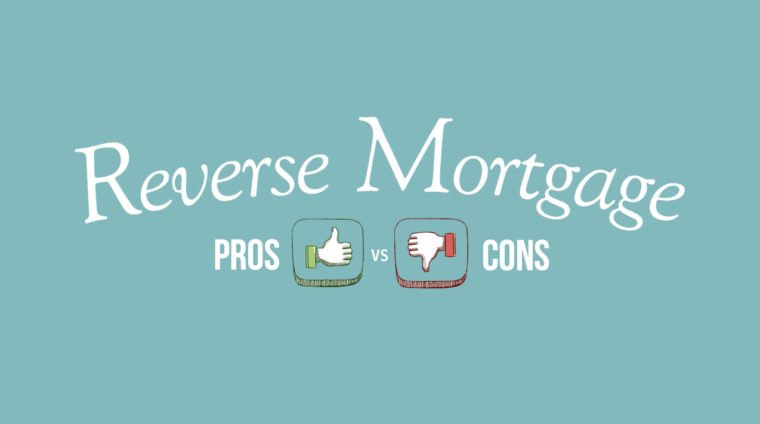 Are you finding it difficult to lead life after retirement? You can choose to go for a reverse mortgage if you own the home you stay in and if you are more than 62 years of age.
Reverse mortgages are available easily. They do not require monthly repayments as in the case of conventional mortgages. They become payable only if you happen to move out of your home, you're your home or pass away. You can use the amount to pay your existing mortgage, take care of your health, go on a vacation or manage your day-to-day expenses.
Several companies and banks provide reverse mortgages. You can also find private lenders, who may directly contact you by purchasing reverse mortgage leads. You may have to do a little bit of research before deciding on the right lender for borrowing reverse mortgage. Start by shortlisting a few lenders including reverse mortgage companies and banks who offer best deals. Check out their websites, find out if they are authentic and make sure they have the HUD approval. The last step would be to go through a few customer reviews and ask for client referrals.
Types of Reverse Mortgage
There are mainly three types of reverse mortgages and they include:
Single purpose reverse mortgage
These types of reverse mortgages are offered by local as well as state government agencies. Being the least expensive type of reverse mortgage, this loan can be used for a single specific purpose, approved by the lender. This could be either to pay your property taxes or to make home repairs. The purposes for which these loans are given, depends on the lender. The fees and interest rates are much lower when compared to the other types of reverse mortgages.
Home equity conversion mortgage (HECM)
HECM is the most popular type of reverse mortgage that is created and maintained by the U.S department of Housing and Urban Development. Based on the house value and the age of the customer HECM allows the borrower to acquire a portion of the equity.Although not a government loan, HECM mortgage is insured by Federal housing administration (FHA). There is no limit on the purpose for which you can use this loan.
HECM is slightly expensive when compared to the other types of traditional home loans.Before applying for HECM you will have to go for counseling in order to understand everything that is to know about this kind of loan, including its cost, payment procedures & options and loan responsibility.The charges of this counseling session will be taken from your loan proceeds.This counseling session will also help you understand your HECM borrowing capability. Factors like the value of your house, your age and current interest determine the borrowing capability.
In this type of loan, you can choose your own payment method
It could be in the form of a monthly cash advance for a specific period of time. You can even decide to draw the credit amount at any time you want. You can also go for a combination of the two.At any point of time you can change the payment option by paying up a nominal fee.
Proprietary Reverse Mortgage or Jumbo reverse mortgage
If you have a higher valued home, Proprietary reverse mortgage is what you need to go for. These are insured by private mortgage companies. The regulation is slightly differentwhen compared to the HECM. However, this is practiced as HECM in US.
The consumer protection including mandatory counseling programs is the same as HECMs. Nevertheless, you do not have the payment options as in HECM.This type of reverse mortgage is obtained as a Lump sum fund at the time of closing. In case of HECM you can obtain a maximum loan of $625,500. In case your home values more than this, Proprietary Reverse Mortgage would be your only option.
The Pros and Cons of Reverse Mortgages
Pros:
No monthly payments
Reverse mortgages involve no monthly mortgage payments. They become payable, as a lumpsum, only when the borrower dies or sells / moves out of the house.
Multiple Payment Options
You can choose your payment option such as lumpsum, monthly payment or a combination of both according to your needs, especially if you are going for a HECM
Any purpose loan
The proceeds of reverse mortgage loan can be used for any purpose such as paying medical bills, going on vacation or managing day-to-day expenses
The older the age the higher the amount you can borrow
The amount that you can borrow under a reverse mortgage has nothing to do with your current income. However, the older you are the more you get to borrow.
Cons:
Repayment responsibility on heirs
If the borrower passes away, the reverse mortgage will have to be repaid before the house gets transferred to the heirs. In most of the cases, the house will have to be sold, which will leave the heirs penny less.
Varying Interest Rates
The reverse mortgage rates vary depending on the market conditions. You need to wait for the market conditions to improve before you borrow a reverse mortgage loan.
Onus on the borrower to pay the bills
As a home owner you will have to pay your property taxes, maintenance charges and the homeowner's insurance regularly. If you default you might have to repay your reverse mortgage loan.
Now that you know the different types of reverse mortgages and have analyzed their pros and cons, you are in a better position to make an informed decision. So, if you do get a call from a reverse mortgage lender who gets your details through reverse mortgage leads, you know what you are supposed to ask for.
Author: Nick Davis