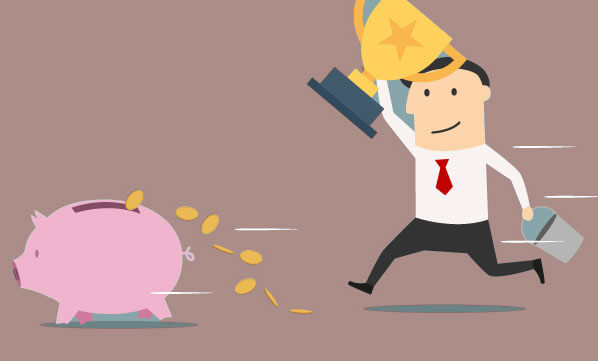 If you are a startup or a small business, you will know how important it is to get some fast cash. Traditional business loans won't do it for you as you may have to wait for months together to get the money. In most cases you may not even qualify for such loans. The perfect answer for your problem is the merchant cash advance.
Merchant cash advance can help you raise money in a quick and hassle-free way. Unlike the traditional business loans, merchant cash advances don't involve extensive paperwork. The process is very simple and straightforward.
There are many merchant cash advance providers who operate online. A couple such providers may even contact you directly by purchasing your details via merchant cash advance leads. If they are satisfied with the documents you provide, they can transfer the money within just about 72 hours. If you are in urgent need of money, either to pay off a debt or purchase inventory, an MCA could be really advantageous.
There are three steps involved in the process of applying for a merchant cash advance.
Step #1 – Setting up your account with an approved credit card processor
Merchant cash advance is an advance that you get against the purchase of future credit card receipts of your business. Therefore it is very important to set up an account with a credit card processor. Each MCA provider works with different credit card processors. If you already have an account with a credit card processor, you need to figure out if this processor has been approved by your provider. If not, you may have to set up a new account with one of the approved processors.
Step #2 – Submitting your application
Although the process of application is the same as that of any traditional commercial loan, the paperwork required in case of Merchant cash advance, is very minimal. The documents that you need to submit include:
Your credit card processing statements for the past three to six months. (This will give the MCA provider a fair idea about the volume of credit card sales that you make in a month)
Your bank statements for the past three to six months
ID proof such as your driving license
A copy of a voided check
Your application, duly filled up and signed
Your application will be evaluated based on the duration for which you have been in business and the average monthly income of your business. This might vary from one provider to the other. While some MCA providers may necessitate duration of nine months in business, there may be others who may require at least one year. If the average monthly income of $5000 through credit card receipts should be okay with one provider, another might consider an even lower income.
Step #3 – Evaluating the contract
Once your application for Merchant cash advance is approved you will be required to sign a contract that specifies the amount of cash advance that you are about to receive and the fixed percentage of the monthly credit card receipts that the MCA provider would be receiving in return. It is very important to go through the contract carefully before you sign on the dotted line.
Remember – Merchant cash advance is not exactly a loan. You may get confused with the terms of the contract. As a merchant you are a seller here and not a borrower. You are selling a percentage of your credit card receipts in exchange for the cash that you receive as advance. Apart from the amount that you receive, the amount that you pay and the percentage of credit card sales, you need to also pay attention to penalties if any, in case any part of the agreement fails to be upheld.
Do your calculations and find out how much this cash advance will actually cost to your business. If it doesn't seem viable, it is better to shop around and check with a few more MCA providers. You can choose from the many that contact you via Merchant Cash Advance leads.
Merchant cash advances can give your business a distinct competitive advantage, by providing instant access to funding. With timing being everything in business, it is always wiser to make the most out of such opportuni
Author writes for Heritus Lead Transfer LLC. A Mortgage live transfers generation company in New York, US. Contact Heritus if you need Merchant Cash Advance Leads