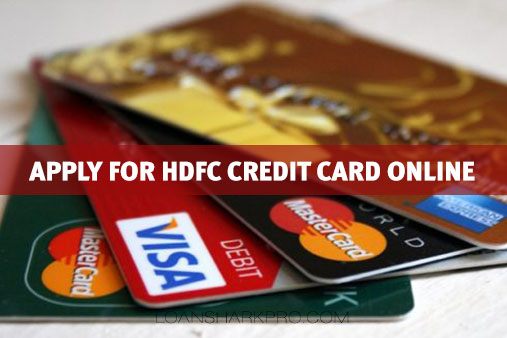 Credit Cards are by far the most successful creation in the banking sector. The creators thought what was far from the common people's vision. How can a card get you cash anytime anywhere without having a single penny in your account?
Even if we had debit cards with us that we had all the time, but the money was ours only. However, in the case of credit cards, the story is a totally different. Similar to a debit card, a credit card is also not bounded to the time-zone and can be used anywhere anytime. However, unlike a debit card, this card is a kind of loan that you get on the basis of your income and related details. Having said that, there are of course a number of lenders in the market since there is a huge demand. Hence, it is quite obvious that anyone can get confused between which one to choose and which one to reject. But, just like loans, there is certain eligibility criterion to apply for a credit card and this eligibility is subject to change from lender to lender and from an applicant's profile to another applicant's profile.
How to make the right choice
If you are also having a credit card with you, you must be aware of the things that need to be taken care of while applying. Credit cards came into existence for the convenience of the customers only. But, many people often get upset when they see their bill. Now, it is also to be kept in mind that these cards are customized and must be taken on the basis of your requirement as there is no point in having the one that has become the burden. So, choose the card on the basis of your repayment capacity only then you will have a great experience of using it.
Now, if you have been thinking about getting HDFC Credit Card Online for yourself, you must have a look at the credit cards offered by the bank, and maybe, it might turn into the one you have been looking for. So, have a look at the list of all the HDFC credit card and apply for the one that would take your heart away.
HDFC offers credit cards in 10 categories and each category has its own uniqueness. So, here is the list of all the cards offered under each category:
Featured Cards
JetPrivilege HDFC Bank World
Platinum Times
Titanium Times
Diners Club Black
Super Premium
Infinia
Regalia
Diners Club Black
JetPrivilege Diners Club
Co-Brand
JetPrivilege World
Maruti Suzuki NEXA AllMiles,
Titanium Times
Snapdeal Card
Professional
Doctor's Superia
Teacher's Platinum
Premium Travel
Superia
AllMiles
Maruti Suzuki NEXA AllMiles
Premium Women
Premium
Regalia First
Diners Club Premium
Diners Club Rewardz
Visa Signature
Regular
Commercial
Business MoneyBack
Business Regalia
Corporate Platinum
Corporate Card
Cash back
Platinum Edge
Freedom
MoneyBack
Bharat
Eligibility Criteria
To get one of the above cards, you must fulfill the eligibility criterion set for that particular HDFC Credit Card Online. However, an applicant must keep the below-listed things in mind:
You must have a minimum monthly income set by the bank
You must be working with a reputed firm or MNC
You must have a healthy credit score
There should be any default in your profile
You must provide the correct personal and professional details
How to apply online
Once you have gone through the criteria, you can apply for HDFC Credit Card Online through Net Banking. This procedure is faster and convenient both if you will follow the below steps:
Login to Net Banking website by mentioning the customer ID that you got along with the bank's documents at the time of opening an account
Click on the credit card section
Follow the steps that would lead to the application procedure
Fill in the application form and mention all the details correctly (like full name, DOB, address, employer's name, net monthly income, etc.)
List of available options as per your profile will appear
Go through all the features, benefits, annual charges, and fees applicable to each card
Choose the one that suits your purpose
Thus, the procedure to apply is quite simple and hassle-free if you will follow proper steps. So, what are you waiting for? Go get HDFC Credit Card Online for yourself now!