Offshore investments along with setting up of an offshore company are often demonized in media. Media often paints a picture of merchants and investors stashing a large sum of money with some illegal company formed in an offshore jurisdiction. There are several myths associated with offshore banking, Although, there are some cases where illegal transactions can be found but not all companies are illegal and a vast majority of offshore investments are perfectly legal. On the other hand, in certain cases and situations offshore investments can offer you a number of advantages too. You just need to know each facet and consider every aspect thoroughly. Offshore investing in simple terms refers to a wide range of investment strategies which capitalize on benefits offered to an investor outside his home country. Investing offshore allows access to global markets in a more business-friendly arena, with less red tape and government controls.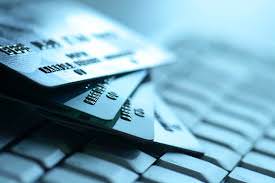 Merchant account service provider Asset protection Offshore jurisdictions are very much popular in restructuring ownership of assets. There are a number of ways and options available such as trusts, foundations, existing corporations, etc. through which individual wealth ownership can be transferred from your ownership to any legal entity. Many individuals and investors, who are concerned about the lawsuits, opt to transfer a large portion of their personal estate to an entity which holds it outside their home country. This reduces the risk of seizure of their property or asset due to any domestic trouble or unfavorable circumstances. Confidentiality
Almost every offshore jurisdiction offers complimentary benefits of secrecy legislation. Most of them have enacted strict corporate and banking laws which help in providing complete privacy and confidentiality. In any case, if the confidentiality is breached, then severe actions are taken against the offending party. Diversification of investment Most offshore investment accounts are flexible and offer unlimited access to international markets and all major exchanges. Today, there are ample of opportunities in developing countries and especially in those which are beginning to privatize various sectors. If you are thinking whether offshore investments are safe or not then some of them most popular and top offshore jurisdictions such as Belize, Panama, Cayman Island, etc. offer fairly secure investment opportunities. You just need to do a little research and make wise decisions to get the most out of offshore investments. Ensure to choose a reputable investment firm and can also consult an experienced and credible advisor if you need so.
We are a leading merchant account service provider offering exceptional merchant processing services.Contact us if you need more information .